VIN DE FRANCE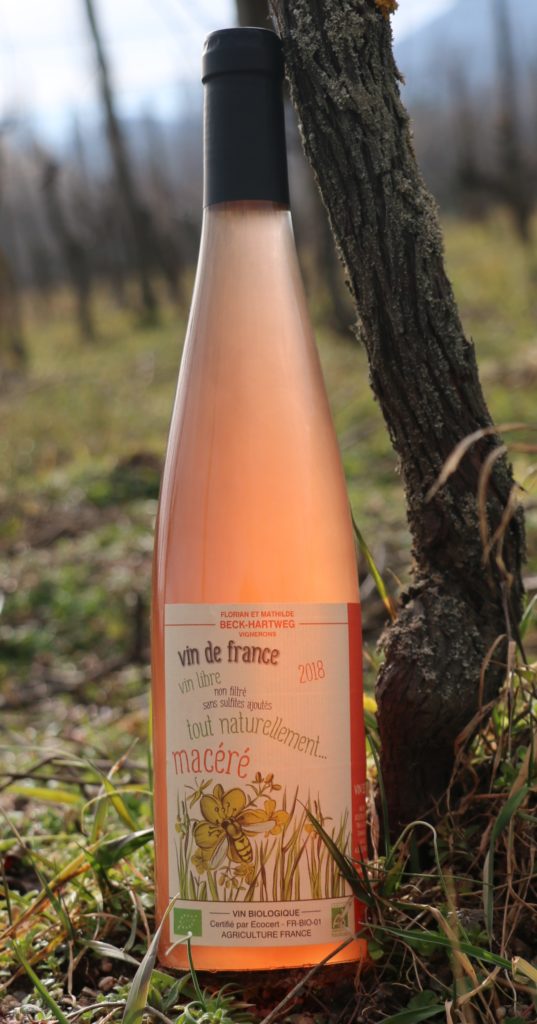 TERROIR: Sand, silt .
HARVEST : 100% manual, blend of different grape varieties harvested simultaneously.
WINE MAKING : Aged two years in old oak cask and macerated for three months, then estate bottled without filtration nor sulfites!
WHEN TO DRINK IT? Crisp and drinkable when young, however, it will age well, gaining in purity and complexity.
TASTING NOTES : Nice orange and salmon colour. Expressive on the nose, unique aromas. Dry and complex in mouth, good texture, fresh, juicy, fruity, very easy to drink.
WHAT TO DRINK IT WITH? Share it with friends, very agreeable at a dinner aperitif. Its fine acidic structure makes it also easy to pair with fish and poultry.
HOW TO SERVE IT? Chambered at 13°C. Better when opened an hour before pouring. There can be some natural CO2, please decant if too much. Some lees in the bottles are normal and do not affect the quality of the wine.