APPELLATION ALSACE CONTRÔLÉE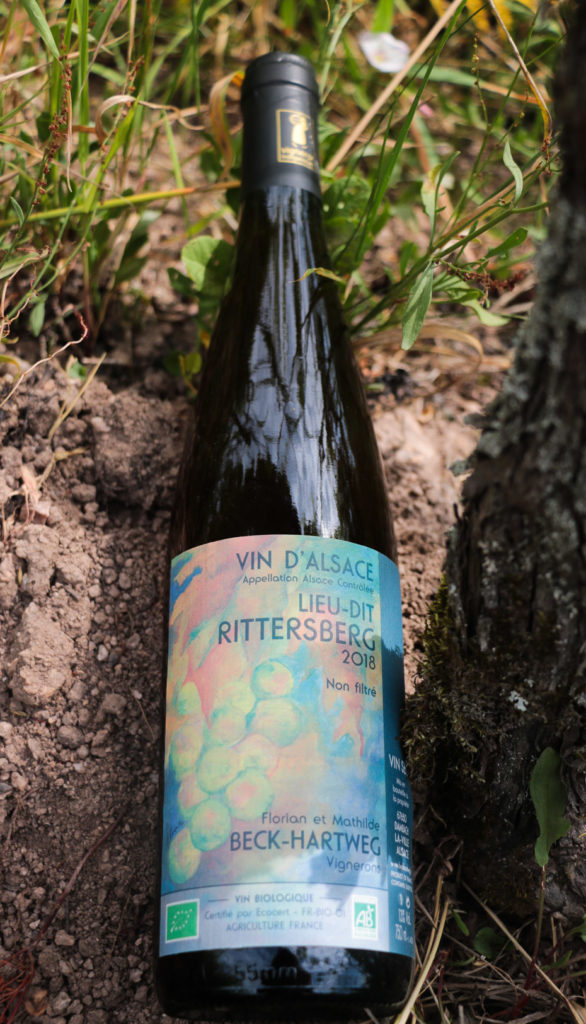 TERROIR: Granitic, sandy and stony soil with some richness in the deepest part. Eastern exposed. The location near a valley brings more rain than on the Frankstein. We grow there old Pinot Noir vines (here and there), Pinot Gris (here and there), Auxerrois (here) and Riesling (here) and a jung Gewurztraminer vine (ici). See on the drawing: link
HARVEST : 100% manual
VINIFICATION : The grapes are harvested together and put in the pneumatic press without crushing, and the pressing is long and smooth in order to preserve the purity of the aromas. Wild-yeast fermented during 10-12 months in our old oak casks. No filtration, no sulfites: natural wine! Estate bottled.
WHEN TO DRINK IT? Despite it is already agreeable at the moment, it would be great to age it 5-15 more years to enjoy the purity, the minerality and complexity.
TASTING NOTES: Expressive ripe fruits on the nose. Juicy and fruity in mouth, it finishes dry and elegant. The saltiness give a nice crystalline texture. Good balance between fruit, ripeness and elegant acidity. Long and complex.
WHAT TO DRINK IT WITH? : Very juicy and complex at the mean time, it is a very good wine to pair with nice appetizers like smoked salmon, raw vegetables with diverse sauces etc. Its texture matches very well with white meat like low temperature veal. Great with goat cheese.
HOW TO SERVE IT? : At 10°C. Better when opened an hour before pouring. There can be some natural CO2, please decant if too much. Some lees in the bottles do not affect the quality of the wine.